Authentic Caribbean Experience
Open since 2015, visitors love The Russell experience for its amazing food, great atmosphere, and unparalleled service. The Russell reminds them of an intimate getaway in a classic island hotel. "The Russell should feel like home," says owner Hugh Russell, "I wanted to create a warm and cozy experience."
Check back weekly for upcoming events at our West Hartford & Downtown Hartford locations. Book your next live event at The Russell.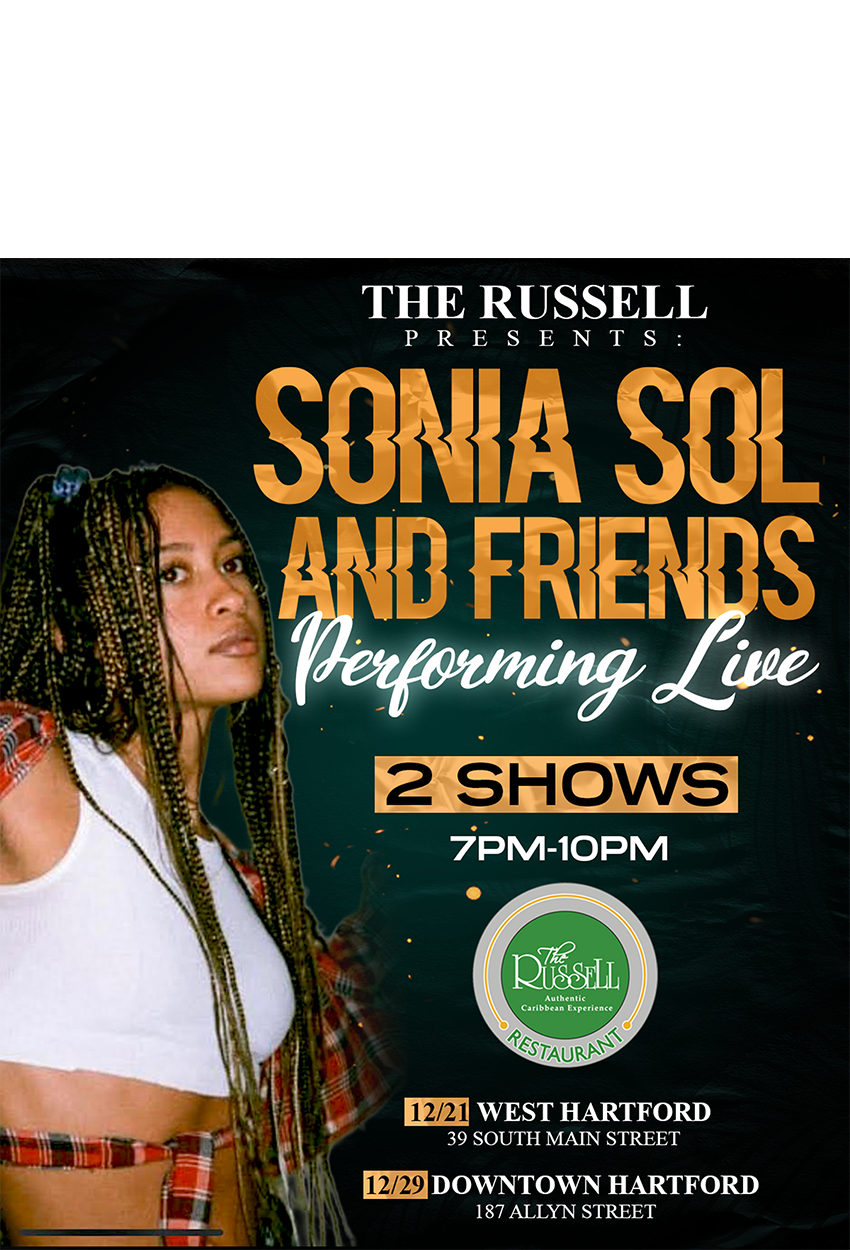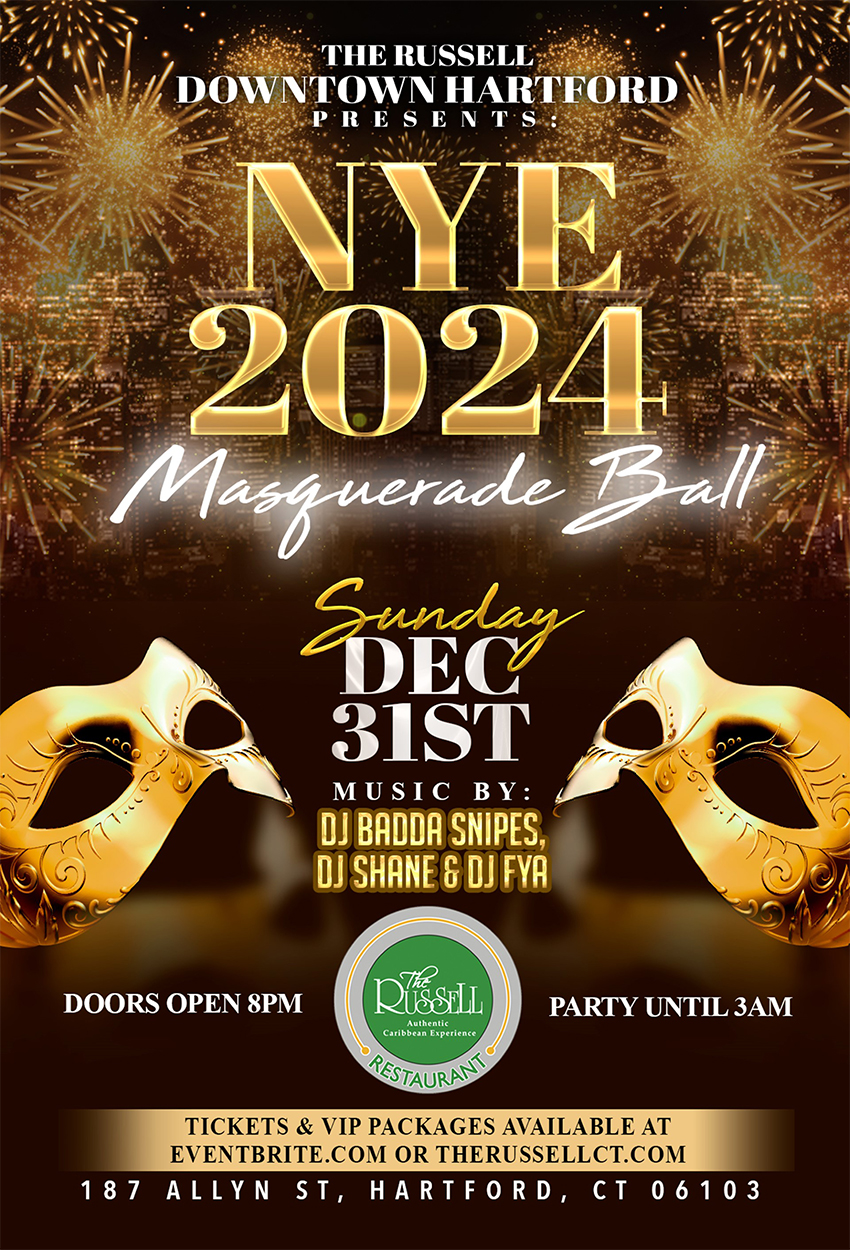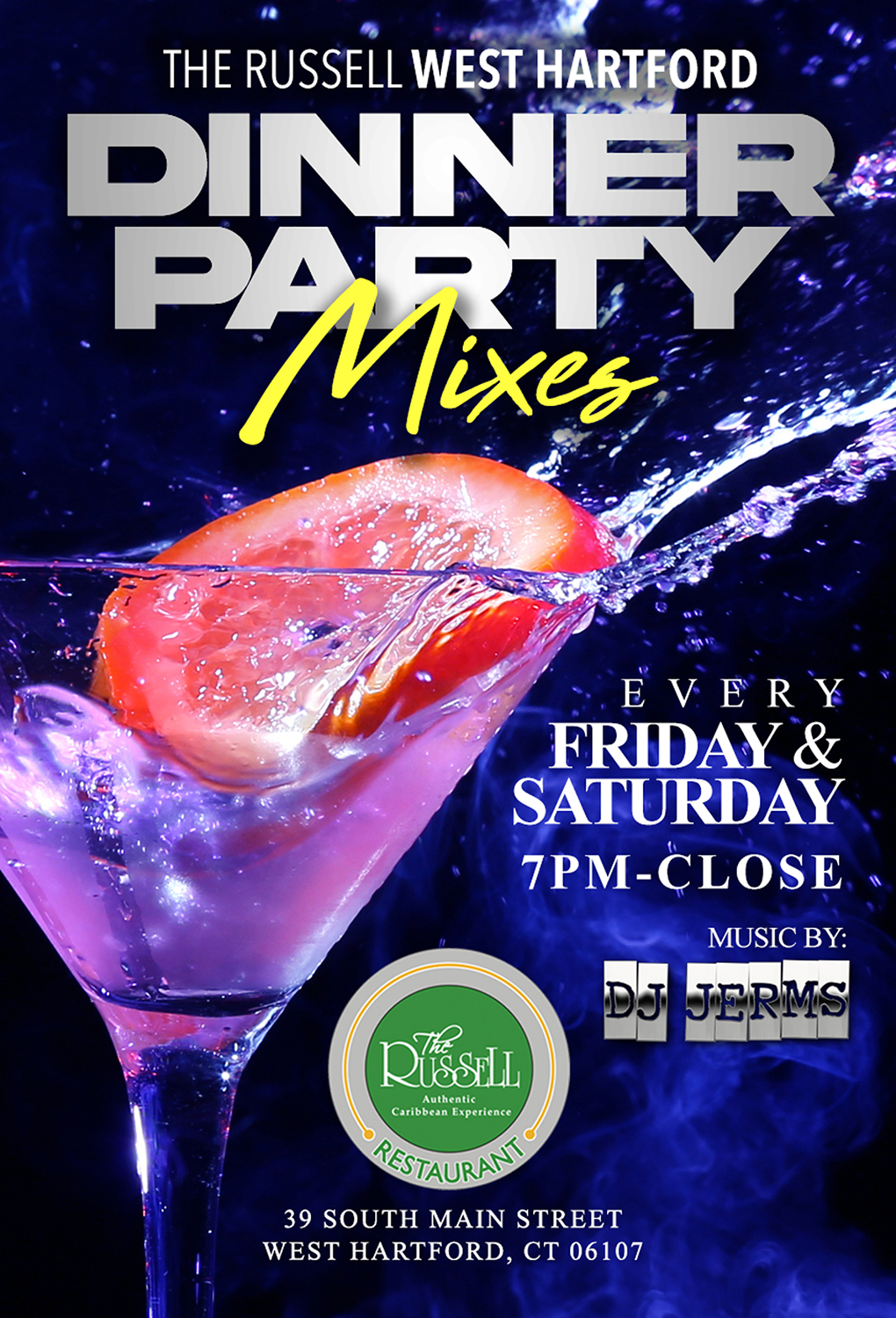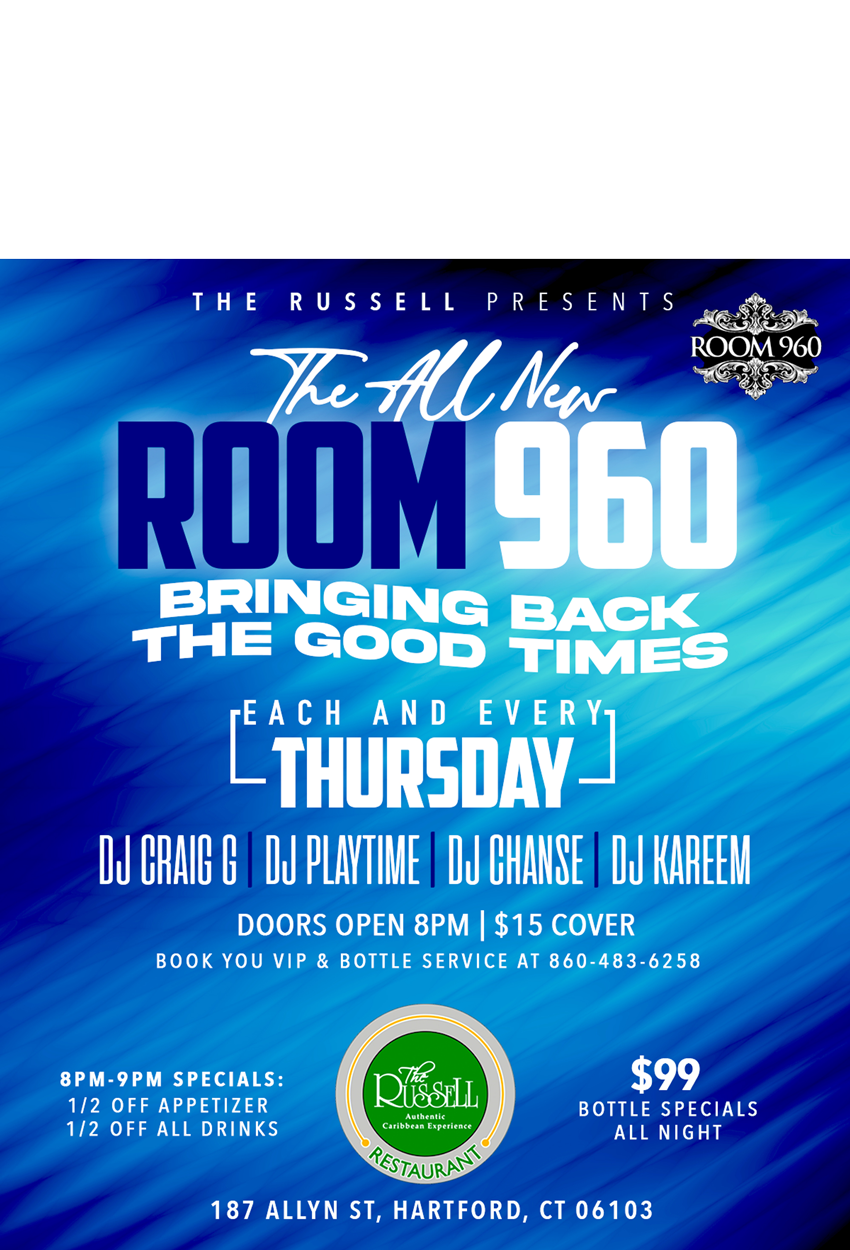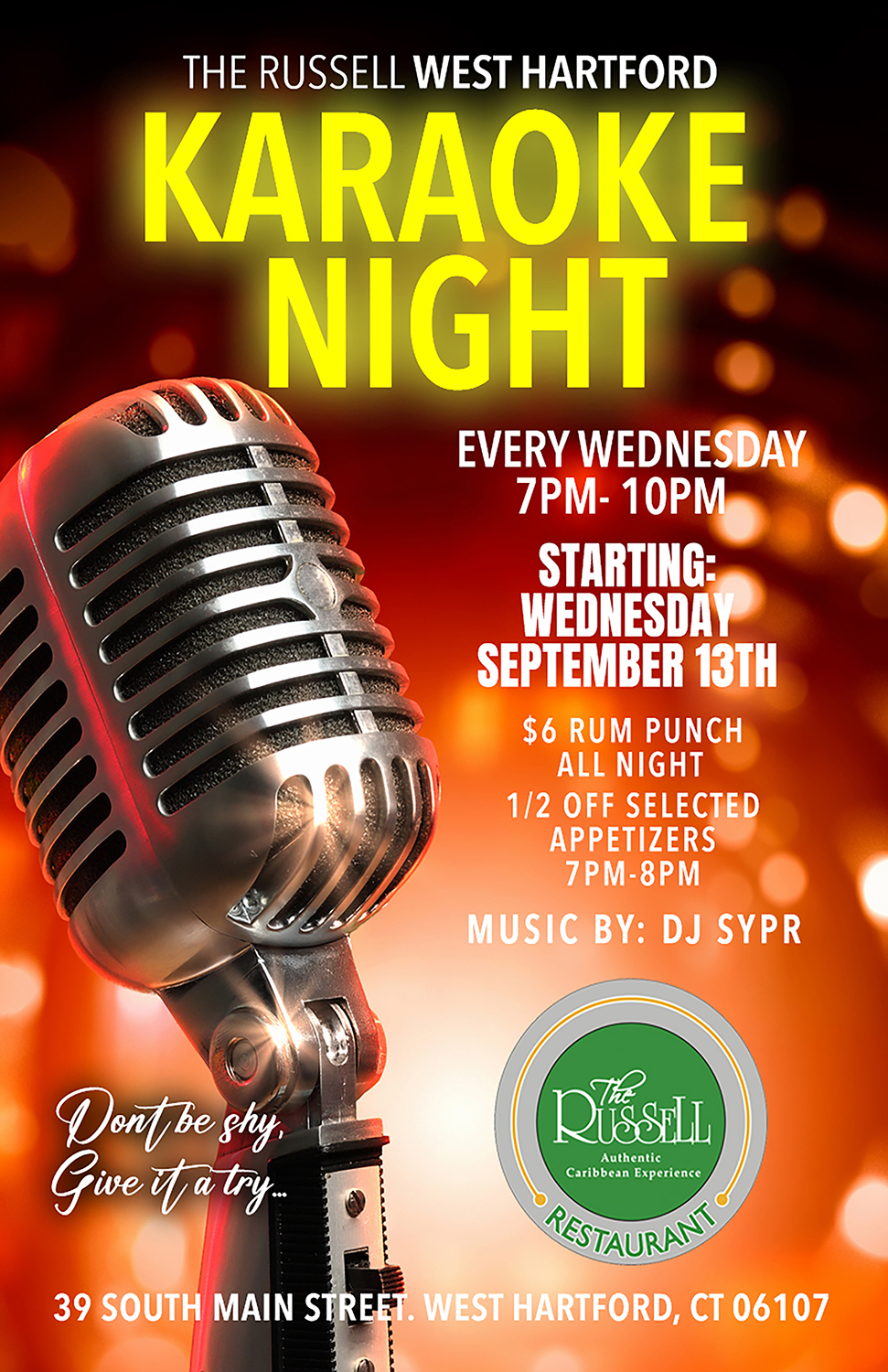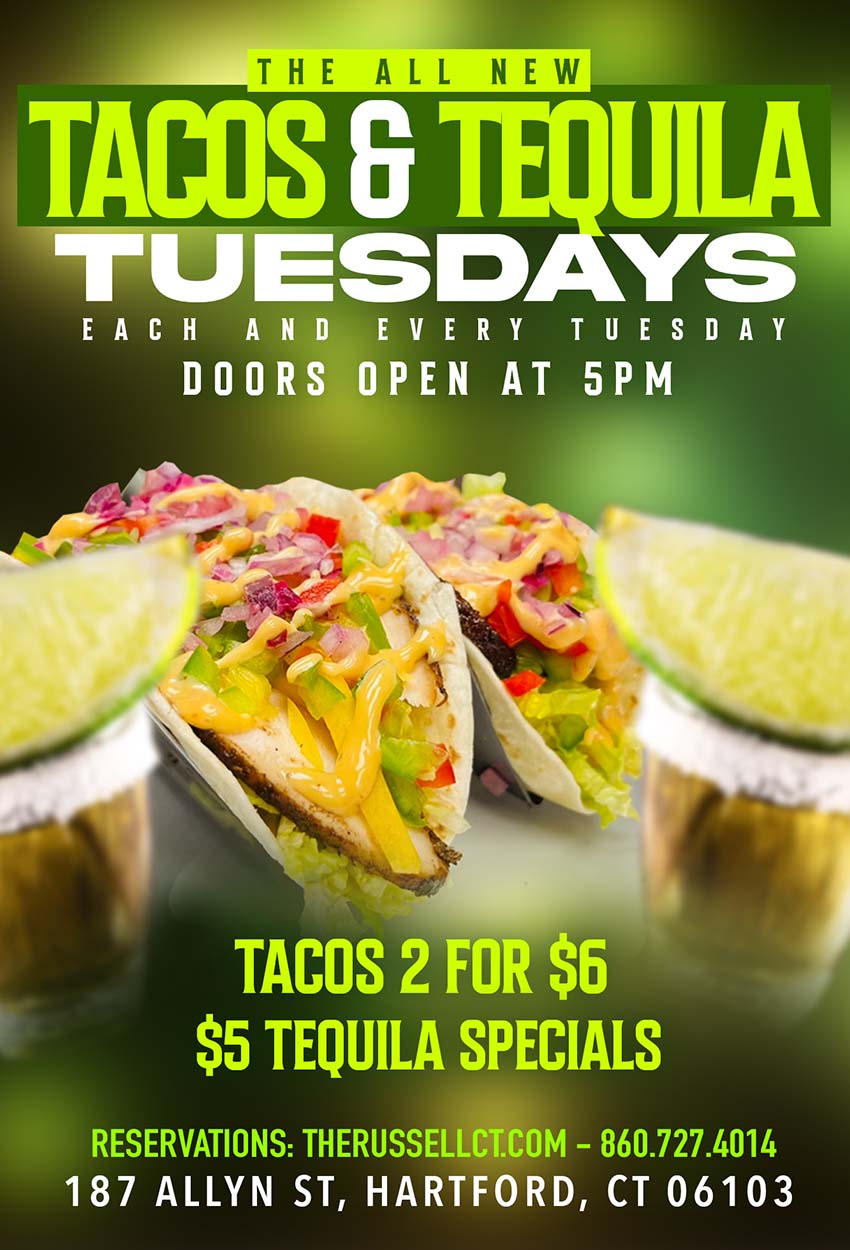 The food here is nothing short of amazing. I work near the restaurant so I eat here quite often. The food is always fresh and you get a full meal, meat rice and veggies, at a great price. I'd highly recommend this place to everyone. The jerk chicken is my go to!! 🙂
I wasn't even suppose to go there but soon as I walked by and smelled how great the food was I couldn't help but walk backwards & walk into there. Went straight for the bar service was great they were friendly & they made me feel comfortable & at home. Can't wait to go back there just to eat drink & talk to the 2 staff members I was talking too.
Enjoyed the Jerk pork lunch meal at The Russell Grab & Go which is open weekdays 11am to 2pm. This lunch spot has an up scale fast casual vibe that compliments the full restaurant but is very convenient for lunch. Reasonable prices and yummy food. Just walk up to the counter, tell them what you want, they dish it up in front of you. Pay at the register and your good to go. Kinda like Chipotle set in a fancy bar. I'll be back again.
I truly LOVE an APPRECIATE this place. The FOOD, MUSIC, ATOMPHERE an the Owner. He loves his customers. An he the (OWNER) Caters too the needs of ALL his cf his customers. I truly respect an appeeciate this place. JAH bless an keep Y All!!!
Catering & Deliveries For Large Parties
The Russell is here to help with all aspects of planning an event regardless of size. We know that every event is special and we will work with you to create memories that will last for years to come.
Whether it be in our Private Dining Room or an offsite venue, we will assure you to have a wonderful experience and allow you to enjoy your event.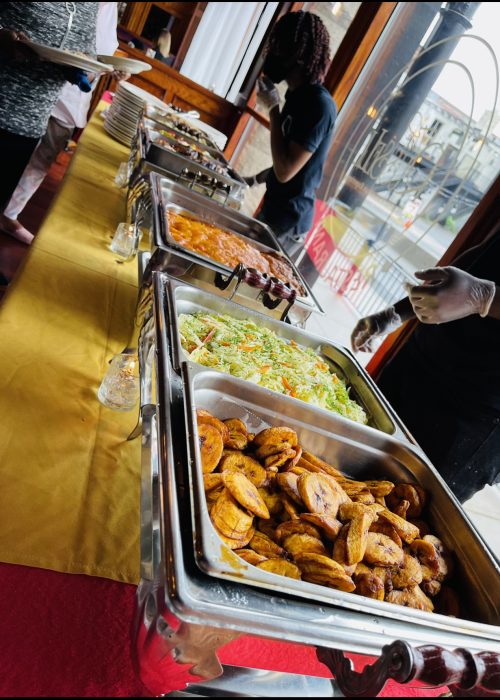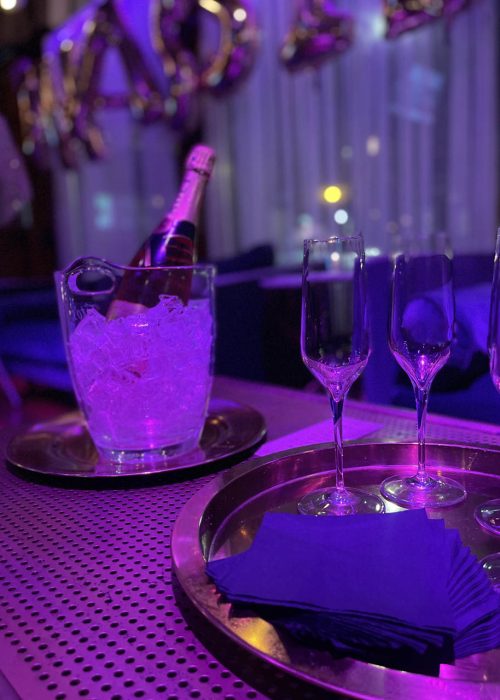 Host your next event @ The Russell
Book your next Celebration here!